European Academy of Sociology
Boudon Award Winners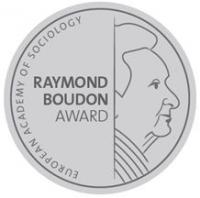 The Raymond Boudon Award for Early Career Achievement, named after one of the staunch supporters of the EAS, Raymond Boudon, has been established to promote rigorous standards in Sociology and to recognize scholars under age 40 or within ten years after defending their dissertation. Texts describe the winners at the time they received the award.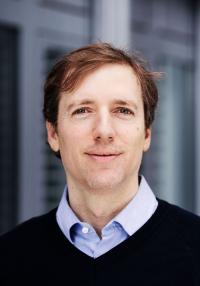 2021 Raymond Boudon Award Winner is Dominik Hangartner is Professor of Public Policy at ETH Zurich, affiliate faculty at the ETH AI Center, and Co-Director of the Stanford-Zurich Immigration Policy Lab. After pre-doctoral fellowships at Harvard University, Washington University in Saint Louis, and the University of California, Berkeley, Hangartner received his Ph.D. in Social Science from the University of Bern in 2011. He joined the London School of Economics as Assistant Professor and became tenured Associate Professor in 2013. In 2017, he joined ETH Zurich and became Full Professor in 2020. Hangartner's research combines field work and statistics to evaluate and design migration and integration policies and political institutions. He has published in leading disciplinary journals such as American Political Science Review and European Sociological Review and in general interest journals such as Nature and Science. He has also won the Philip Leverhulme Prize, the National Latsis Prize, and an ERC grant.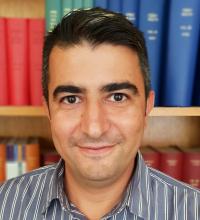 2019 Raymond Boudon Award Winner is Ozan Aksoy, lecturer (assistant professor) at the Department of Social Science, University College London. His research develops in two strands, namely cooperation and prosocial behaviour, and the political sociology of religion. He uses laboratory experiments, natural experiments, observational data, and formal modelling as research tools. He was a postdoctoral research fellow at the Nuffield College Centre for Experimental Social Sciences and at the Department of Sociology, University of Oxford. He holds a PhD in sociology from Utrecht University. His work is published in leading sociology journals including American Journal of Sociology, European Sociological Review, and Sociological Science.
2018 Raymond Boudon Award Winner is Christoph Stadtfeld, assistant professor of Social Networks at ETH Zürich, Switzerland. His research focuses on the development and application of theories and methods for social network dynamics. He holds a PhD from Karlsruhe Institute of Technology and has been postdoctoral researcher and Marie-Curie fellow at the University of Groningen, the Social Network Analysis Research Center in Lugano, and the MIT Media Lab. His work is published in top sociology journals including Social Networks, Social Forces, Sociological Science, and Sociological Methodology.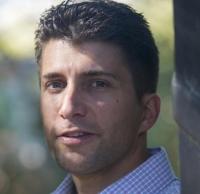 2017 Raymond Boudon Award Winner is Arnout van de Rijt, professor of sociology, Utrecht University for his influential work in various areas within sociology including social networks, collective action, mathematical sociology, and computational and experimental methods. Much of his research revolves around the phenomenon of "cumulative advantage": One success leads to the next. As a result, small, arbitrary differences between people, products or ideas can with time grow into large inequalities based entirely on thin air. His work is published in top sociology journals including American Journal of Sociology and American Sociological Review.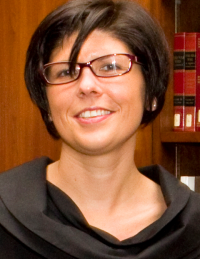 2016 and first Raymond Boudon Award Winner is Delia Baldassarri, professor of sociology, New York University and Senior Researcher, Dondena Centre for Research on Social Dynamics, Bocconi University, Milan for her ground breaking, creative and innovative contributions to sociology. Her work covers a large variety of topics including cooperation, voting, polarization. Her work is repeatedly published in top sociology journals such as American Journal of Sociology and American Sociological Review. Recently, Baldassarri received a prestigious European Research Council Starting Grant titled "INTERACT: INTerEthnic Relationships in contemporary CommuniTies: How does ethnoracial diversity aect in- and out-group trust, solidarity, and cooperation." The grant is for the period 2015 - 2019 and is based at Bocconi University in Milan.