European Academy of Sociology - Fellows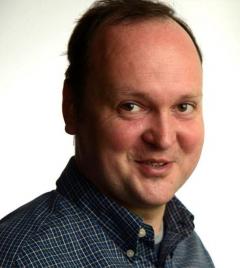 Prof. Dr. Balazs Vedres
Center for Network Science,
Central European University
Nador utca 9,
1051 Budapest, Hungary.
Prof. Dr. Balazs Vedres
Fellow of the European Academy of Sociology
2011 Distinguished Publication Prize winner of the EAS.
Balazs Vedres is Associate Professor and founding Director of the Center for Network Science at Central European University. He received his PhD in sociology from Columbia University in 2004. Vedres's research furthers the agenda of understanding collaborative dynamics in network systems, the significance of contradictory network structures in generating innovation, and inequalities in team network ecosystems. His research combines insights from network science, historical sociology, and studies of complex systems in physics and biology. Vedres's research results were published in the top journals of sociology, with three articles in the American Journal of Sociology exploring the notion of structural folds, networked path dependencies, and network sources of innovative success. His new research investigates gender inequalities in software development teams and video game designer communities.