European Academy of Sociology - Fellows
Contact
Prof. Dr. Clemens Kroneberg
University of Cologne
Institute for Sociology and Social Psychology
Greinstr. 2,
D-50939 Köln
GERMANY
Phone: +49 221 470-4406
Email: kroneberg@wiso.uni-koeln.de
Website: www.kroneberg.eu
Prof. Dr. Clemens Kroneberg
Fellow of the European Academy of Sociology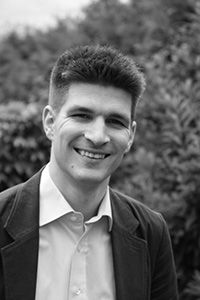 Clemens Kroneberg, born in 1980, is Professor of Sociology and Director of the Institute of Sociology and Social Psychology at the University of Cologne. He studied sociology, political science, and economics at the Universities of Heidelberg and Mannheim. His research interests include analytical sociology, migration and integration, crime and deviance, social networks and social boundary-making. He has contributed to developing the Model of Frame Selection, a dual-process theory of action, and applied it to altruism, crime, and political participation. He has also worked on testing theories of immigrant adaptation in the U.S. Among other projects, he currently directs the panel study "Friendship and Violence in Adolescence" (financed by the German Research Foundation). His work appeared in the American Journal of Sociology, Annual Review of Sociology, Criminology, The Annals of the American Academy of Political and Social Sciences, and Journal of Ethnic and Migration Studies. With Frank Kalter he has recently written reviews on "Rational Choice Theory and Empirical Research. Methodological and Theoretical Contributions in Europe" (2012) and "Between Mechanism Talk and Mechanism Cult: New Emphases in Explanatory Sociology and Empirical Research" (2014).