European Academy of Sociology - Fellows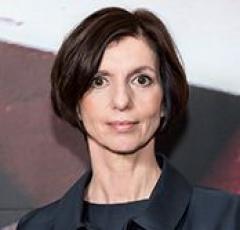 Prof. Dr. Jutta Allmendinger
Wissenschaftszentrum Berlin für Sozialforschung (WZB) Social Science Research Center Berlin Reichpietschufer 50
D-10785 Berlin

Website
Prof. Dr. Jutta Allmendinger
Fellow of the European Academy of Sociology
President of the Social Science Research Center Berlin (Wissenschaftszentrum Berlin) and professor for sociology at the Humboldt University of Berlin
Jutta Allmendinger received her training in sociology and social psychology at the University of Mannheim (MA. 1982), the University of Wisconsin and Harvard University (Ph.D. 1989) and the Free University of Berlin (Habilitation, i.e. second book, in 1993).
Jutta Allmendinger worked at the Center for Survey Research and Methodology (Zentrum für Umfragen, Methoden und Analysen, ZUMA) in Mannheim (1981-83), at the Center for Educational Sciences at the University of Wisconsin and at Harvard University (1984-88). From 1988 to 1991, she stayed with the Max-Planck-Institute for Human Development in Berlin. From1992 to 2007, she was a full professor of sociology at the Ludwig-Maximilians-University of Munich and from 2003 to 2007 the director of the Institute for Employment Research (Institut für Arbeitsmarkt- und Berufsforschung der Bundesagentur für Arbeit, IAB) in Nürnberg.
Jutta Allmendinger was a fellow at the Harvard Business School from 1991 to 1992 and at the Center for Advanced Studies in Behavioral Sciences at Stanford University from 1996-1997. She was chairperson of the German Society for Sociology (DGS) from 1999 to 2002. In 2009, she received the Communicator Award – Science Award of the Donors' Association, awarded by the German Research Foundation (DFG) to researchers who have been exceptionally successful in communicating their scientific findings to the public.
Jutta Allmendinger is a member of the Berlin-Brandenburg Academy of Sciences and Humanities (BBAW), the German Academy of Natural Scientists Leopoldina, the Scientific Commission of the German Science and Humanities Council (Wissenschaftsrat).